My Personal & Professional Pathway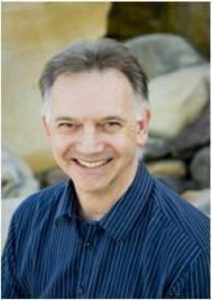 My early career was established within the finance and accounting industry. I quickly advanced to leadership positions within the top 100 companies mainly within medium to large sized organisations. As my leadership career matured, these roles grew to include large private and public sector organisations.
After ten years in finance and accounting leadership roles, I subsequently entered the consulting industry and naturally gravitated towards helping leaders in organisations who were undergoing change and transformation situations. These contracts included re-engineering the business or divisions thereof, implementing growth strategies and, transformation projects of varying types and intensity. Many of these projects included assisting IT, Finance and Accounting, Logistics, Marketing and Sales units.
While engaged in these projects, I came to realise that leaders often required more than consulting assistance: they sought out and benefitted from an approach which included a hybrid of consulting and coaching. This led to my transition from adopting a pure consulting approach to one which offered an integrated of consulting and coaching. This approach has been applied with great results in various projects I have undertaken within the past 10 years. It is the approach adopted in my current role as CEO of Centre for Integrative Leadership.
My Current Role: CEO - Centre for Integrative Leadership
I am currently the CEO for The Centre for Integrative Leadership, an organisation that specialises in helping executives, managers and supervisors develop winning strategies to build successful and effective businesses. The Centre offers Leadership and Development training workshops and consultation based assistance for organisations seeking to implement an Integrative Leadership Strategy in their business.
The Integrative Leadership approach assists leaders meet the challenges of extremely disruptive times within which they are required to lead. It is central to meeting the ever-increasing challenge of organisational disengagement which so prevalent in virtually every area of business today creating many challenges for those trying to obtain good results from their human capital.
My Consulting Background
My consulting projects have emanated from the private, not-for-profit and public sector entities including numerous government agencies, not-for-profit and for-profit organisations. I have successfully assisted a wide range of organisations of alql sizes and turnover meet and overcome a varied leadership challenges.
These organisations have ranged from micro-enterprise, medium & large private sector businesses, as well as major public sector entities. Contracts which I have either led or within which I played a significant role in development and implementation of leadership strategy, have emanated from the following areas of business:
♦ Growth ♦ Start-up ♦ Transformation ♦ Various IT projects ♦ Challenging Transformation projects ♦ Remediation of disengagement ♦ Career development
Industries I have assisted include:
♦ Finance ♦ Manufacturing ♦ Professionals in private practice ♦ Hospitality ♦ Health care ♦ Child care ♦ Recruitment ♦ Security ♦Import / Export ♦ Executive training ♦ Information Technology ♦ Transport ♦ Education ♦ Governmental planning ♦ Emergency services ♦ Entertainment (SOH)
Qualifications
• Master of Commerce (Professional Accounting) (M.Comm)
• Master of Business Administration (Leadership & Management of Change) (M.B.A)
• Licentiate Teacher in Classical Guitar (LTCL) (Distinction)
Professional Associations
• Fellow: Institute of Public Accountants (FIPA)
• Fellow: Institute of Financial Accounts (FFA)
• Fellow: Institute of Accounting and Commerce (FIAC)
• Member: International Coach Federation
Facilitator Accreditations
• Myers Briggs Type Indicator (MBTI)
• DiSC Personality Indicator (DiSC)