Moving on up: developing a career strategy for success
A career strategy case study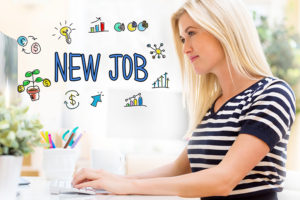 Over the years I have worked with many people at various stages of their careers. Many of these folks were experiencing career stagnation, frustration and roles that simply did not offer prospect for growth and/or advancement. My own experience includes working with people who have expressed frustration at not being able to establish and maintain a clear and solid career pathway going forward. Many people consider that they have tried 'everything' to obtain promotion or advancement in one form or another and not succeeded in their attempts.
During the course of various consultations, I listened to many folks who openly revealed that they had applied for numerous positions without any success and felt extremely frustrated and 'let down'. Some even revealed that they had applied for 'dozens' of positions without a response from any of their recruitment attempts. This case study seeks to provide some insight into the process undertaken with a senior finance professional whose career was stagnating and his knowledge, expertise and experience were no longer advancing in his current role. He shared that he was struggling to find a pathway forward to reignite his career and grow his expertise in his chosen field. He also shared that he was desirous of a more senior level role however, he was unsure of how to achieve this goal.
So when the senior finance professional, who I shall call 'Joe', contacted me to assist him obtain career traction, I began the process of assisting him by developing a strategy to help him achieve his goals.  Prior to developing his strategy, we undertook a process of examining his career in detail up to and including his present role. Assisting him gain a much deeper understanding of who he was, what he really sought from each day in his profession, as well as his vision for the future, occupied front and centre stage for several consultations. In fact, it is my personal experience that many executives and senior people who I have consulted for career issues, surprisingly, consider this aspect of developing of a strategy, to be of little value. However, in my opinion, it is one of the single most important aspects of developing a helpful strategy that prevents stagnation and frustration from reoccurring in the person's career profile.
In our case study, Joe willingly and eagerly sought to understand more about himself and learn where he could experience greater personal growth. We reviewed his vision and took this into account in developing his strategy.  In addition, his skills, expertise, education, resume and other technical aspects of his profile all came under review. Together we unveiled a customised strategy that allowed Joe to regain his vision going forward. This provided the impetus for renewed self-esteem, self-confidence and created further pathways forward for his future career.
We collaboratively progressed his strategy to the point where he was able to obtain several invitations to interviews with organisations that held the sort of career advancement prospects he was seeking.  The process ultimately led to his obtaining a director position within a finance related field, which allowed him to expedite his newly acquired career strategy.  He felt renewed in energy and interest in his career and life in general.
If any of this case study has resonated with your own current career challenges, then I would like to invite you to contact me for a confidential discussion. This will allow us to review whether I might be able to assist you develop your own personal career strategy to achieve the goals you desire.
These are very disruptive and unpredictable times we now navigate on a daily basis so, can you really afford to try and build the career you desire in isolation. Why not give me a call!